På besök i Koziols fabrik
Vi har just varit på besök hos Koziol i Tyskland! Vi fick en guidad rundtur i deras egen fabrik, där alla deras produkter tillverkas. De har till skillnad från många andra europeiska företag inte lagt ut sin produktion i låglöneländer utan istället satsat på att behålla produktionen i Tyskland. De berättade för oss att de tycker det är viktigt av många olika anledningar, bl.a. att de kan säkerställa att det produktmaterial som används lever upp till deras miljökrav.
"Koziol products are made of thermoplastics that are 100% recyclable. It uses exclusively non-toxic pigments and no softening agents whatsoever. It packages all of its goods in sophisticated cardboard boxes that display the Green Dot – Germany's symbol for ecological compatibility."
Vi tyckte hur som helst att det var väldigt intressant att se, och höra om hur deras produktion går till!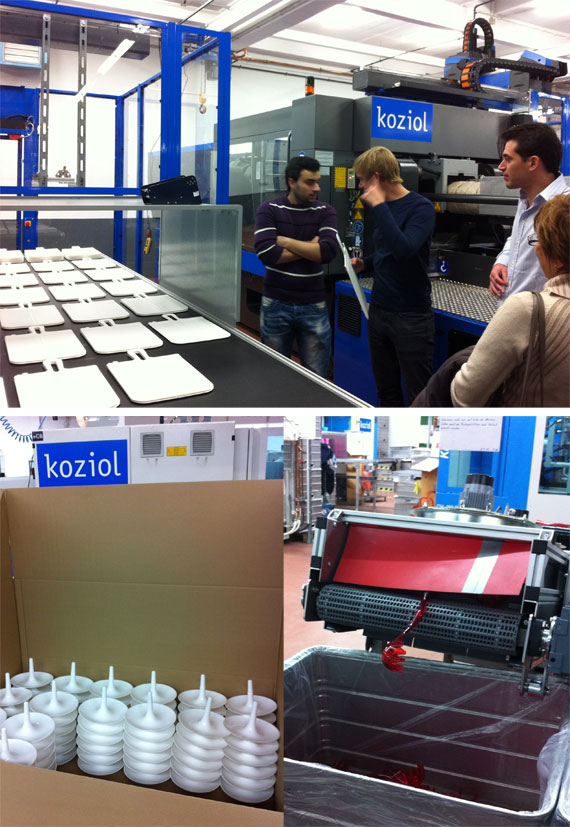 Inom några veckor kommer vi att få in flera av deras nyheter från mässan!
Du kan hitta alla våra Koziol-produkter här: http://www.bluebox.se/Koziol